Union Jack Heel Pads? Surely Not...
2nd May 2019
We've been working on something a little patriotic…
We're very proud to say that our car mats and van mats are hand made in the UK – we've even had feedback from various customers saying how happy they are to 'buy British' wherever possible and that with us they were able to do that. With that in mind, we're excited to announce that a new heelpad upgrade is available!
You can now upgrade your standard, luxury, exclusive and prestige carpet car mats and van mats in any of our colours to include a Union Jack Vinyl Heelpad for just £8.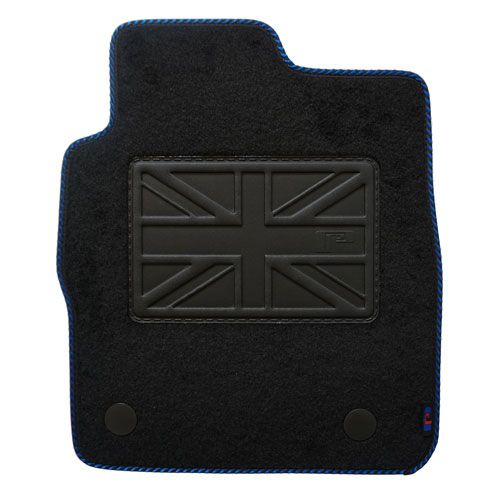 The Union Jack Vinyl Heelpad is heat welded directly onto the carpet and with its embossed sections it helps create additional grip and protection to the most typically 'worn' part of the mat – its already proving popular as we've had several orders before we even had chance to write this post! Plus, you can still choose an accent trim for your mats to match any interior detailing or the colour of your car if you'd like.*
Don't worry though – all your other heelpad options are still available. You can still choose to have no heelpad or a carpet, rubber, PVC or personalised printed image heepad if you'd prefer.
Unsure which heelpad to choose? Want to see what they all look like? Check out our gallery to find out which one suits your style the most.
*Please note that the trim will not be stitched around the heelpad itself, the trim will be stitched to the edging of the mats only. Please see gallery images for an example.